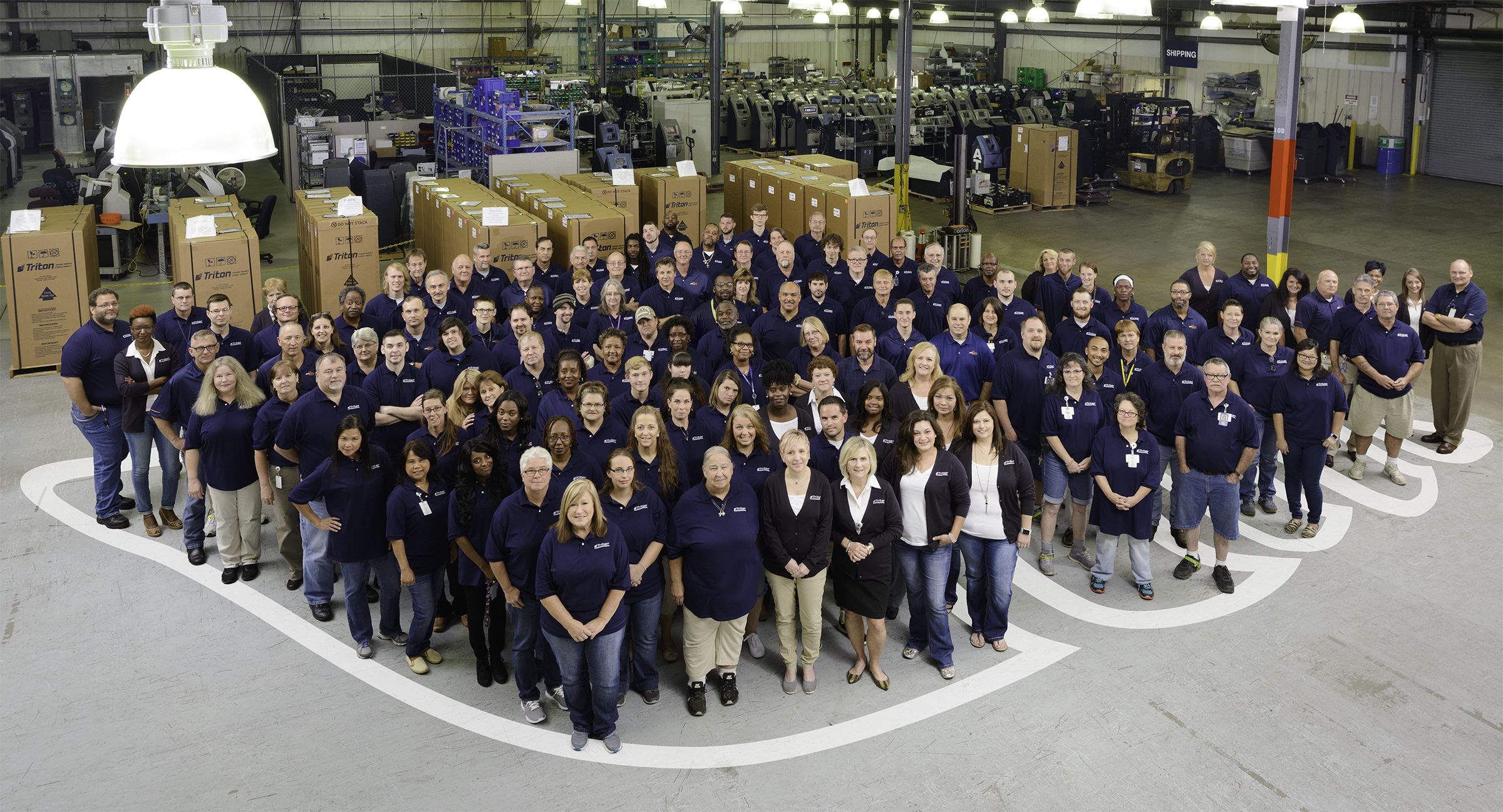 Triton Systems has been a trusted leader in affordability and service for over 40 years. With a full line of ATMs for financial institutions and retail locations, designed and assembled in the U.S. at a state-of-the-art manufacturing facility in Long Beach, MS.  
A leading provider of ATMs and ATM management software globally, Triton ATMs have a sleek modular design, making them easy to maintain and upgrade.  
Triton's sister company ATMGurus is a parts, repair and training provider for most popular retail ATM brands. With a large inventory of stocked ATM parts and accessories, ATMGurus ships Genmega, Tranax, Nautilus Hyosung, and Triton parts worldwide. Repairs (even down to the circuit board level) are performed on-site by dedicated and specially trained bench technicians.  
Through Guru University, hands-on training classes are taught at our facility and  will bring any technician up to speed on multi-brand ATM equipment and prepare them for work in the field to set-up, install, upgrade, and repair all models. Customized training class may be available for off-site upon request. Visit the online store at www.atmgurus.com. 
VersaSafe is another product that Triton manufactures. The VersaSafe is a remarkably fast, secure, and accurate smart safe system for cash-intensive environments. Retailers can quickly secure cash and dramatically reduce internal and external shrinkage by eliminating cash touchpoints while optimizing armored car carrier visits. 
The VersaSafe, combined with VersaLink, can facilitate provisional credit and enhance reconciliation while reducing the float time associated with cash deposits to less than 24 hours. The VersaSafe allows retailers to spend less time counting, reconciling, and banking money, resulting in more time managing their business. 
Triton staffs hardware and software engineers on-site ready to help with custom software and manufacturing projects. We also have a crack team of technical service representatives to help resolve rare mechanical issues, and our customer service and sales teams are the best in the industry! 
Ever Wonder How an ATM Works?